Full-suite decentralized applications and Web3 games.
Vidya Swap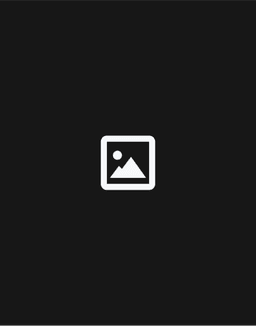 null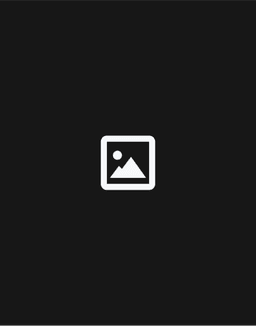 null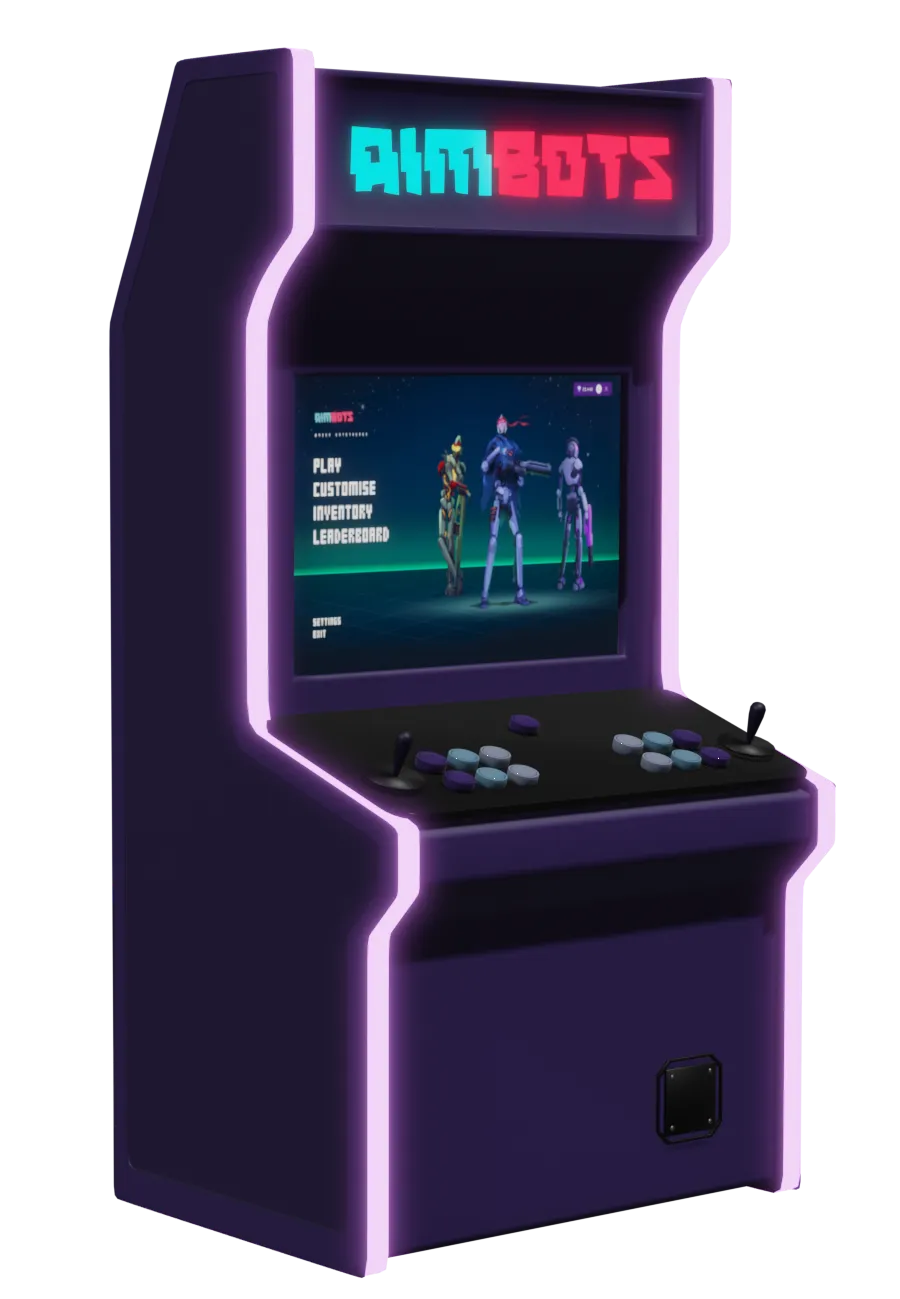 THE INTERNET ARCADE
The Vidya platform functions as a GameFi cure-all by supporting creators, gamers and lovers of decentralized finance, providing them with the necessary applications and games to do what they do best!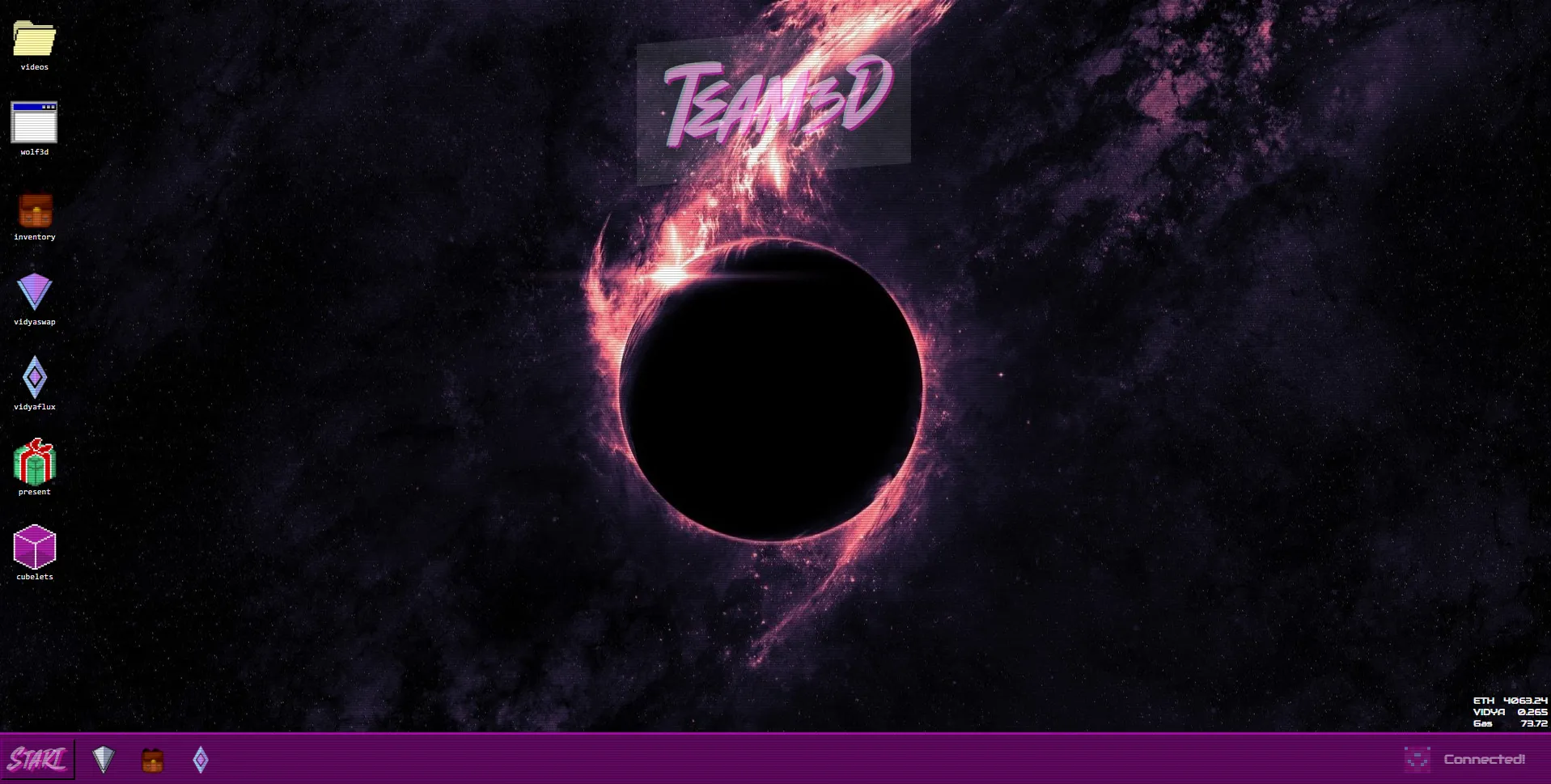 team os
Ethereum is the world computer, a distributed virtual machine shared by all its participants through the internet. It encompasses the vision, behaviour and consciousness of those who share in its function and operation on a global scale, in a completely decentralized format.
We have built a decentralized and open source Web3 operating system for our users to interface with our software, games and the Ethereum world computer:
TeamOS
.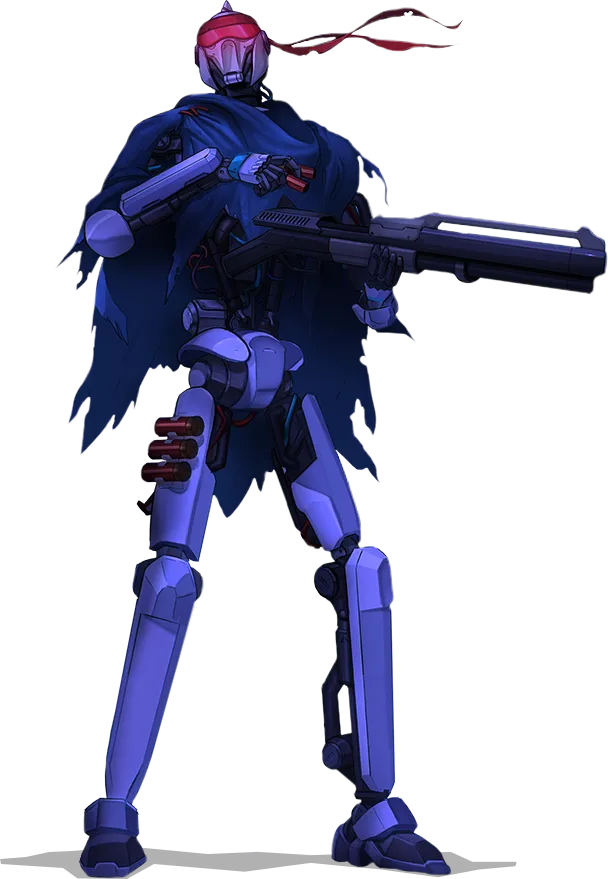 AIMBOTS
Our flagship title, a first-person arena shooter set in an abandoned digital world inhabited by artificial intelligence, left to discover meaning through the barrel of a gun.
Prices provided by Coingecko